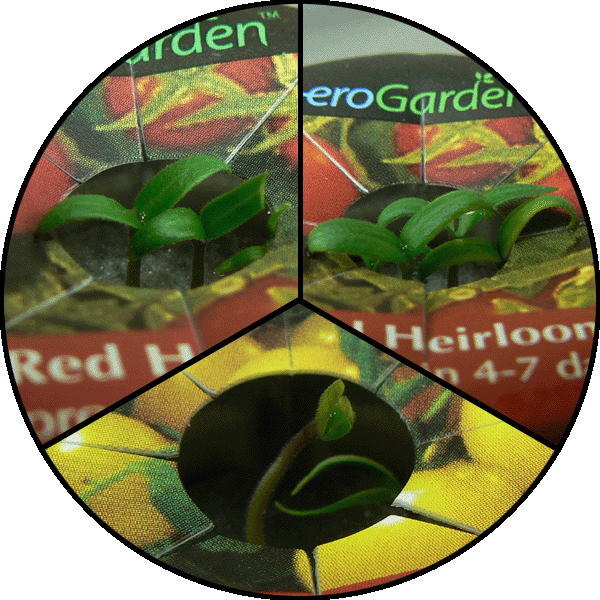 Well, I guess something must be working - today, I have tomato sprouts in all three positions.
This makes it a little less than a week from the initial "planting" to the sprouts reaching the top of the cardboard discs, so they're pretty much right on track, as compared to tomato seeds that I've grown before.
They're still inside their little plastic domes, so they won't show up too well on the camera for a while, but they're still very small, and wouldn't look like much more than just specks, anyway.
It's good to see them making progress, and hopefully, they'll outgrow their domes before long, and there will actually be something to look at, rather than just spots of condensation on plastic.